Milpamérica – Water
"We are ancestral peoples that bloom in dignified resistance; sowing, healing, and braiding communal life."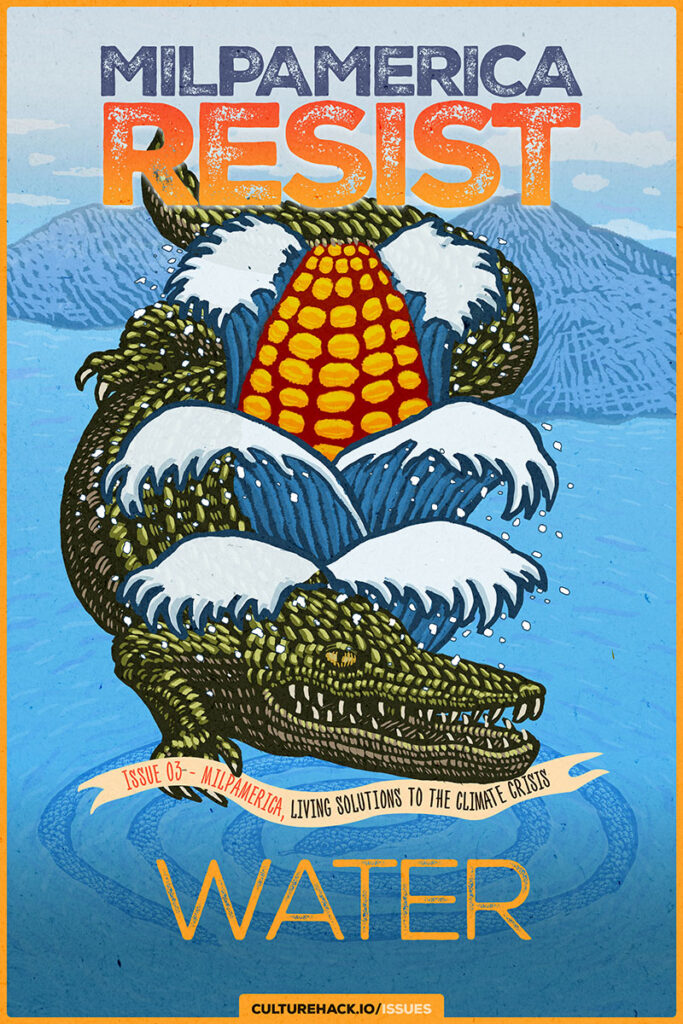 The original text in Spanish is also available at Futuros Indigenas website.
I write today in the name of our ancestors, myself being the daughter of the daughters of Grandmother Lake Atitlán. Our Grandmother Lake is located in Sololá, Guatemala; surrounded by Kaqchikel, K'iche and Tz'utujil people, which have resisted with the strength of our volcanoes, Tolimán, Atitlán, and San Pedro, before the terricide, ecocide and genocide for over 500 years.
I was born from a rebel womb, inheriting the struggles and sowing communal life; ever since I was young, my ancestors taught me you must respect, nurture and thank Grandmother Lake. I was taught her life is sacred because she is a natural element; water represents life in itself for our ancestral territories.
In these lands, where the sunrises are magical, to imagine a life without our Grandmother Lake Atitlán is impossible. It is our grandmother who feeds us, nurtures us and provides us with physical and spiritual life.
We tell our Grandmother Lake all about our springs, but she also listens to us when our days grow cloudy; even amidst the storm, she's always with us. Ever since I can recall, this is the place I want to return, where my roots lay, very close to the lake, where life blooms again.
But as I grew older, my eyes would witness the cruelty of the big corporations, which hold the political and economical power in our territories. Said corporations, with their empty promises, have pitched the idea of sustainable development to us, introducing products that harm our bodies and territories while they grow richer as they dry out our land, creating a global fever that harms our Mother Earth.
Merely 20 years ago, as I started to walk the streets of my town, Tolimán, my ancestors, grandmothers and grandfathers, my mother and father, tell me that the territories that surround the watersheds of Lake Atitlán were not, as they are today, filled with toxic products, plastic bags or pre manufactured food. This can only attest to how unnecessary these products are to our lives.
Today, however, with the blessing from the State and local government, which have allowed the incursion of transnational companies out of greed, but have also allowed the incursion of entities that paint themselves green in order to ransack our Mother Lake, pitching the idea that we ourselves are responsible for her contamination, ironically, by using their own products, which are neither sustainable nor biodegradable at all. They now tell us it is our fault that Grandmother Lake is sick.
There have been many attempts made by transnational companies in order to ransack the riches that the drinking water that resides in our territories contain: they do it by talking to us about guilt, which fills my soul with rage, since I know that the responsibility of the fever affecting not only Grandmother Lake, but also all of Mother Earth, likes on the 1% of the richest countries of the world, which are the ones polluting the most impoverished half of the planet. Their responsibility is proportional to their privileges.
Before the arrival of those transnational companies, before they pitched us the idea of tourism as development, we could walk around the shores of Grandmother Lake and dance with the sway of her waves and her tul. Grandmother Lake was free until, little by little, every inch of her has been privatized, mostly, by people who do not hail from our territories and have no understanding whatsoever of the true value of our Grandmother Lake Atitlán.
With the arrival of said companies, in a violent, unconsulted fashion and with the betrayal of our government, the privatization of our territories was legalized and we are now being blamed by the fever affecting our Grandmother Lake.
Today, using that fever as their argument, they pitch us the idea of a mega collector that aims to ransack our Grandmother Lake's drinking water in order to tube it and redirect it to the plantations located in the Southern Coast of Guatemala, where their monoculture, their sugar sugar mills, coffee plantations, concrete plants and Cervecería Centroamericana are located. All of these monopolize drinking water for their cultures and production needs. It is clear, then, that said project has no intention of "saving Grandmother Lake," but ransack her for the benefit of a mere few who call themselves "Friends of the Lake."
Amigos del Lago (Friends of the Lake, in Spanish) is an NGO funded by the national and international elite. It was created 25 years ago with the intent to create strategies that would blame us for polluting our territories and pitching us the alternative of a mega collector in order to "save the lake."
Once the COVID-19 pandemic hit, those arguments used by that entity were rendered useless. As the virus ran free through our streets, tourism stopped and transnational companies were rarely seen. This facilitated the creation of collective aid networks that developed initiatives such as communal crops and the reintroduction of a trading system as a lifestyle alternative. A combination of all of these factors resulted in our being able to witness our Grandmother Lake being happy and thriving again, painting herself a crystal clear shade of blue, coming back to us to remind us that the existence of our ancestral people is healing territories in its own and has no need for a scientific megaprojects that ignores and diminishes our ancestral wisdoms.
Throughout this process, our communal networks have met with milpamerican networks that fight for our territories in Abya Yala, beings of light that are born out of a strategic communication lab led by #HackeoCultural which collaborates with land defenders from Mexico, Guatemala, Honduras and El Salvador along with Red Futuros Indígenas.
I am a firm believer that "those who fight, meet," which is why we have met in order to strengthen this milpamerican network, creating narrative actions that are born from the people, from our wisdoms, our contexts, our realities. Throughout this process, we have met as comrades in order to hear our voices, our pains, our happiness, our feelings, in order to heal this fever that is affecting our Mother Earth, creating narratives and actions towards life from our joyous and dignified resistance.
My paths have found each other again in the collective struggles of Milpamérica. I have learned so, so much throughout this process that my heart now beats a thousand colors just like the maize born from the peoples of Abya Yala.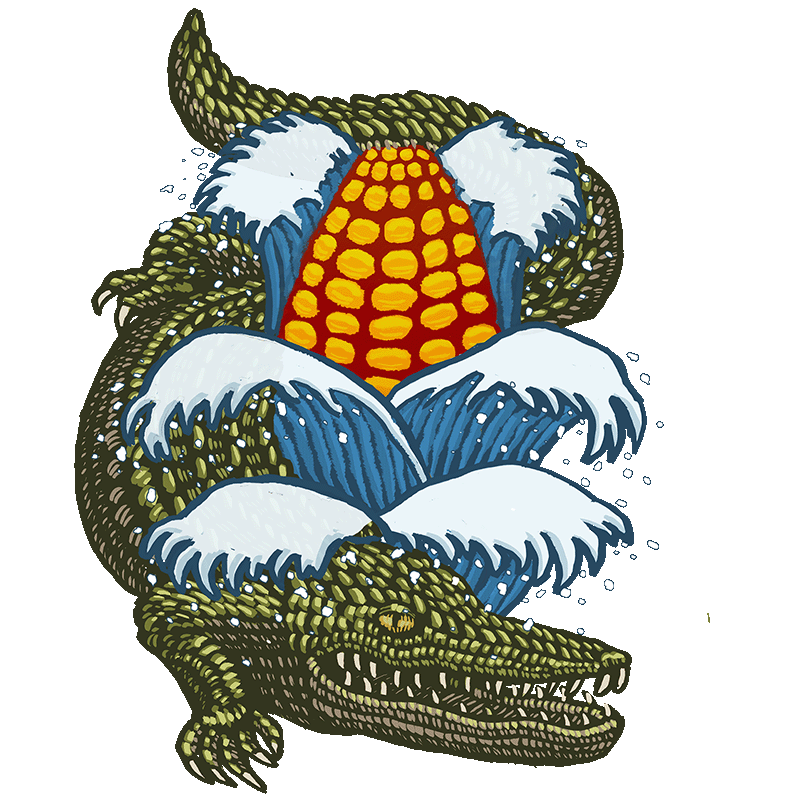 Emilza Tun is a young, Mayan Kaqchikel woman; activist, feminist and defender of Grandmother Lake Atitlán. Instagram.