Culture and the Anthropocene
In this introductory issue we have curated several pieces about the cultural context of the Anthropocene. Our aim is to bring together perspectives on the cultural origins of the Anthropocene, while mapping pathways of the transition to a post-Anthropocentric world. Our work at Culture Hack Labs is centrally concerned with finding new life-affirming narratives that can guide us through the uncertain territories of this transition.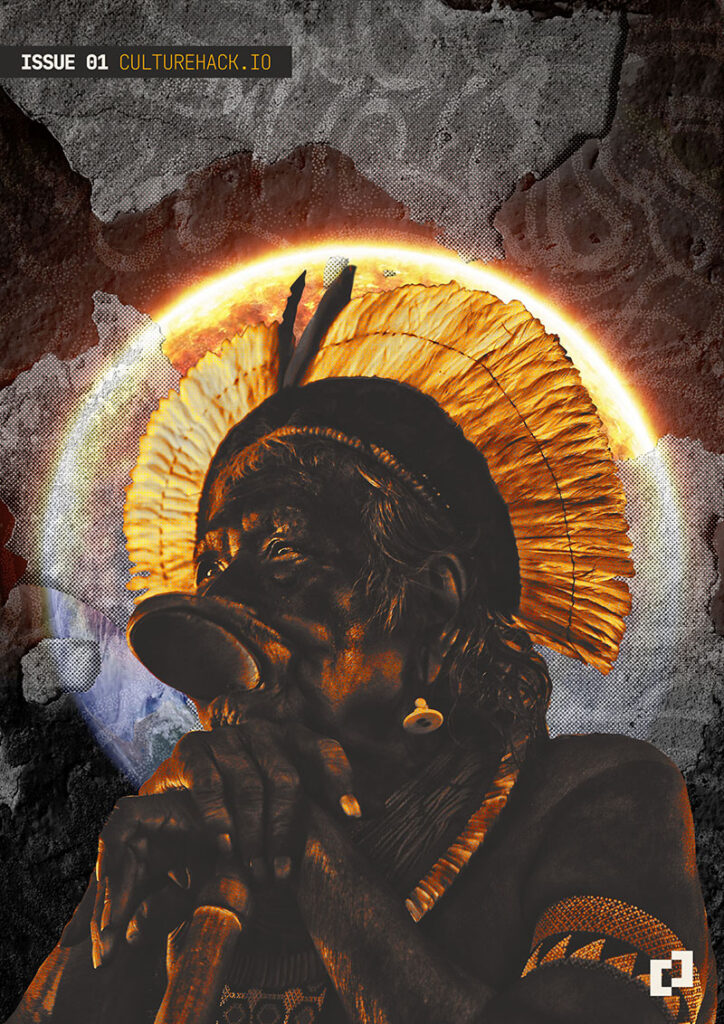 We begin our journey with a video produced by Culture Hack Labs (Federico Zuvire & Andrea Ixchiu), introducing the concept of the Anthropocene and inviting a deeper inquiry around the building blocks of the current systemic crisis.
In their article Seeing Wetiko, Martin Kirk and Alnoor Ladha trace the cultural roots of the poly-crisis through their description of wetiko a cultural disposition of self-obsession and unbounded consumption:
Wetiko short-circuits the individual's ability to see itself as an enmeshed and interdependent part of a balanced environment and raises the self-serving ego to supremacy. It is this false separation of self from nature that makes this cannibalism, rather than simple murder.
Andrea Ixchiu highlights the alternatives to antropocentric logic by sharing the stories of her people and the ways in which they honor the Earth as a living being reminding us that We are Nature Defending Itself.
Through a different lens on the Anthropocene, Jason Hickel asks Who is Responsible for Climate Breakdown? and shows that the global North are the net beneficiaries of the climate crises but also those most responsible. We have also collated the hard data and models that show this correlation, you can find this in the sections Anthropogenic Effects, The Effects of Progress on Life and People in the white paper offered in this Issue.
Bringing this inquiry to a more current context, Martin Winiecki explores the underlying logics and frames that have contributed to the War in the Ukraine in his article We Must End the War in the Ukraine by Challenging Evil – Not Becoming It.
In her article, New Deep Narratives: we need new stories of what it means to be human, Pheobe Tickell grounds us in the power of stories in this increasingly complex world and how we need to adapt to more nuanced narratives to invite the possible into being.
Through his personal story and poetry, Richenel Ansano shares on narratives of belonging in his article Between Love and Terror: Having a Sense of Belonging is no Joke. He paves the pathway from stories of disempowering belonging to those of naming power and bringing about transformation 
The final contribution for this issue is CHL's positioning document on the cultural paradigm of the Anthropocene. This white paper aims to provide a framework and shared language of the structural and cultural roots of this era, while defining the pathways for cultural evolution.