Issue 02
Territories of Transition
In this issue, Territories of Transition, we are curating different perspectives on the transition to a post anthropocentric reality. In the chaos and breakdown of capitalist modernity, we are seeing new approaches that are recasting the meaning of everyday life while building new pathways for meaningful systems change. We embarked on this inquiry with a focus on how we evolve culture beyond the construct of land ownership to recalibrate our relationship to that which sustains.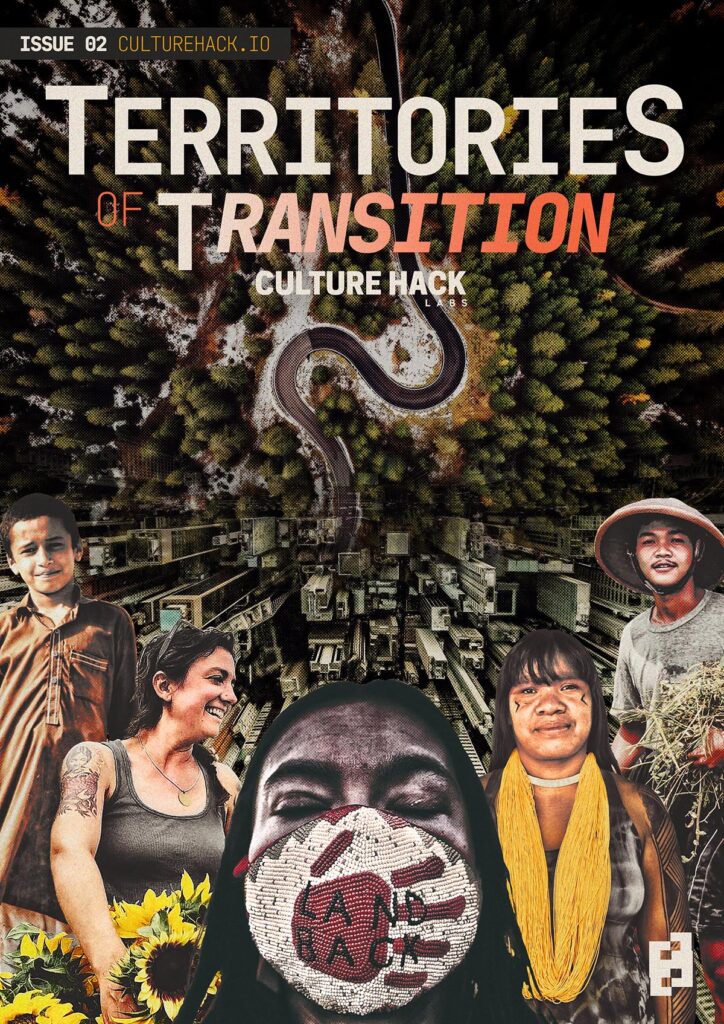 We have completed a narrative research report in conjunction with Schumacher Center for New Economics that explores the narrative landscape of land ownership and the commons. You can read the full report here.
As part of our narrative reframe strategy we identified three potential intervention streams based on the communities that were most active in the space. These were the domains of decolonization, interdependence and radical relationality. This evolved to include territories beyond land, to include how we rethink money, cooperation, food systems and technology while offering new practical models for the transition itself. We call these movements, cultures, narratives and practices, 'territories' because they are more than any one of these and because they describe the process of reclamation, reconciliation and reparation necessary to reimagine our place in the world. They are more than land, more than money and more than cultures; they are spaces of reorganization, transformation and evolution.
As part of this initiative, we are planning a 3-6 month narrative hack lab in the first to second quarter of 2023. In this lab we will work with the narrative zone of "territories of transition' and the three key intervention streams to catalyze a cultural shift within the narrative space. We will take practitioners through our methodology and tools to support them in their work. If you are an activist, movement leader, journalist or person working towards rethinking the commons and would like to join this narrative lab please fill in this google form.
The contributions below provide windows into vistas of how we can start repatterning and re-grafting new pathways for the transition. Some of these  focus on system change approaches, while others decolonial movements and others provide insights from new perspectives of radical relationality.